Government devising direct electricity subsidy scheme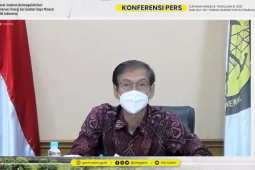 Jakarta (ANTARA) – The Indonesian government is in the process of framing a direct electricity subsidy scheme to enable targeted recipients to receive the subsidy, an official stated.
"Non-subsidized subscribers pay (the electricity bill) based on the tariffs. The subscribers entitled to subsidy will directly be given cash or voucher to pay electricity bills. It cannot be used except to pay electricity bills," Director General of Electricity at the Energy and Mineral Resources Ministry Rida Mulyana noted in a press conference in Jakarta on Tuesday.
According to Mulyana, the electricity subsidy reform involved the tariff reform and direct subsidy mechanism.
Since 2003, the government has never raised electricity tariffs to avoid burdening the people, he emphasized.
Related news: Ministry ensures electricity provision to Singapore well-regulated
"To be sure, do not let us make a regulation that makes the people unhappy, as this is not the aim of our country," he stated.
The electricity subsidy scheme will prompt recipients to use electrical power as efficiently as possible, so that the electricity subsidy will not increase, he stressed.
To make the direct subsidy effective and on target, data of the subsidy recipients must be at least 85-percent relevant to reality, he stated.
"The government has no plan to reduce the subsidy but to ensure that it reaches the targeted recipients," he affirmed. 
Related news: PLN ensures Java-Bali electricity grid safe following 6.6 M quake

#Government #devising #direct #electricity #subsidy #scheme